Is it even worth reporting stolen UGC?
Ungodly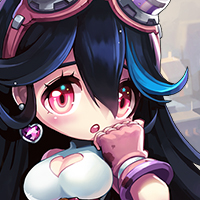 MapleStory 2 Rep: 600
Posts: 17
Member
It seems like there's little to nothing done when it comes to stolen UGC. With that i mean; someone steals a UGC from Design Shop on server X and post it on Design Shop on server Y.
It's now been two weeks since i first reported a stolen UGC and during this time i've provided all evidence needed, but it's still up for sale. The stolen UGC is now on the first page among Most Popular and second page over Top Sellers - and since the US market is more lucrative than the EU server (where i sell my UGC) that person is making more money/merets on MY creation and MY work than i do.
Needless to say, this is a giant F U to me personally and a "Go ahead!" to thieves and it seems like i'm not the only creator who's been treated with neglect.

So i'm just wondering: Is there any creator who's actually been helped and gotten their stolen UGC removed?
Is it worth reporting a stolen UGC when it doesn't seem to have any impact?