Please do not send inquiries to the Forum Moderators and Community Manager Cuddles regarding forum name changes. Exceptions are only made if the forum name violates the CoC. Thank you for understanding.
Daily 1-2 New Music Uploads (ms2mml for download)
Henryetha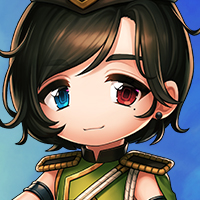 Maplestory 2 Rep: 695
Posts: 8
Member
Hi there!
As I am having a lot of fun, transcripting and playing music in Maplestory, I started a while ago a little project with my own
Youtube channel
.
What to expect?
- Daily 1-2 video uploads, introducing the transcripted song, being played inside the game
- Every upload comes with a download link for the respective ms2mml file in the description
- Varying instruments + locations!
- Ensembles!
Why do I do this?
I really enjoy working with music. And even if certain parts can become difficult at times, I like to keep learning and improving.
Further I understand that many people simply haven't the time or the patience for transcripting, so I gladly share the songs. Final credits, however, always go to the Midi creators and ofc the respective composers of the original songs
Songs that have been played and uploaded so far
(November 29, 2018)
And next video is planned for tonight.
I hope you enjoy the music and find some use for it.