Please do not send inquiries to the Forum Moderators and Community Manager Cuddles regarding forum name changes. Exceptions are only made if the forum name violates the CoC. Thank you for understanding.
LittleMaddox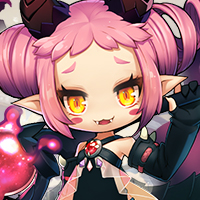 Maplestory 2 Rep: 1,460
Posts: 52
Member
I think that I am fit for becoming a Moderator as I try my hardest to be honest and give opinions, they may not all be positive but feedback is always best, I'm very active and post on the forums often and keep up to-date on all new news to make sure I know what is happening while helping other members of the community with understand what is happening at certain times. I also do this in-game a lot by helping people clear dungeons when I'm already capped or just showing them locations and where to get the explorations stars. For Example I met a player Novablue a few days ago he was brand new and I helped him grow and find out what you can do in maple story.

I've also helped resolve the issue with Buying NX Credit as I contacted staff directly and within a few hours they fixed it all as they didn't know it was a problem.

I hope to Achieve and provide for the community, I hope that I can help get more people together and trying to help each other out rather than just people asking for money to help someone, if someone needs help and you know how to do it, show them or help them, I would be willing to take out of my own time to help someone, this makes me feel good and not only that it makes the person I helped feel welcomed. I see to many people asking but not giving and that's what I want to be able to change that's my main goal.

I have Moderated many Discord servers from 40 members to 7000 members, I moderate for a youtube on Discord and there Youtube channel but apart from that I haven't done much more.

Am I fit to be a Moderator for Maplestory 2.

8 votes

Yes

&nbsp

38%

(3 votes)

No

&nbsp

63%

(5 votes)