Please read this notice regarding the Crystal Ore shop >> http://forums.maplestory2.nexon.net/discussion/45351/regarding-the-crystal-ore-shop
Rolling a HG after the december update.
Hoodlum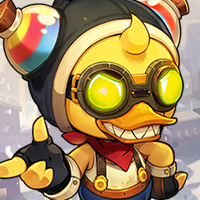 Maplestory 2 Rep: 760
Posts: 59
Member
Hello, after the big december update i'd like to roll a second main, which is going to be HG. (i main thief)
I'm keeping my thanksgiving boxes for now so i can instantly get an epic weapon.

Which weapon should i opt for now we can freely choose which one we get? I've heard attackspeed does great things for HG, why is that? Should i just go with MSL for the better drop table? Or is murpa worth it even now?