Please do not send inquiries to the Forum Moderators and Community Manager Cuddles regarding forum name changes. Exceptions are only made if the forum name violates the CoC. Thank you for understanding.
Rolling a HG after the december update.
Hoodlum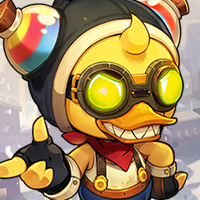 Maplestory 2 Rep: 760
Posts: 59
Member
Hello, after the big december update i'd like to roll a second main, which is going to be HG. (i main thief)
I'm keeping my thanksgiving boxes for now so i can instantly get an epic weapon.

Which weapon should i opt for now we can freely choose which one we get? I've heard attackspeed does great things for HG, why is that? Should i just go with MSL for the better drop table? Or is murpa worth it even now?