Nexon's working with the bot company
VisualFxx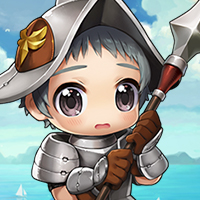 MapleStory 2 Rep: 1,605
Posts: 111
Member
I think this is funny cause all of those bots are from the SAME website pretty much all of them anyway lol. I'm beginning to think Nexon is working with that site and splitting profits cause they have LITERALLY done nothing to fix this. They claim we've banned 10's of thousands of bots! Well that does nothing because it's a freaking f2p game! They can literally make unlimited accounts/chars. With no ip/mac bans the bots will never stop cause security on this game is laughable you'd think after so many years in business they'd get it right this time and make sure security was priority #1 considering most of their games DIE from hackers/botters literally ALL of their games. Or p2w aspects but usually bots come way before and the p2w gets added later just to milk the last of the money from people who still play.
This is slightly off topic but I was chat banned last month for 2 days and I've filed a ticket and still haven't received logs or reason as to WHY I was chat banned twice right after each other with no chance to even play a day without being re-banned. No UGC issues, no chat issues, NOTHING which is why I filed the ticket and NEVER got a response still besides we appreciate your patience!
So their not working on the bots/sellers or peoples personal tickets either so what do they even do there? Most of the content is copy+paste from kms besides a few changes none which should have taken as long as they claim.