Please do not send inquiries to the Forum Moderators and Community Manager Cuddles regarding forum name changes. Exceptions are only made if the forum name violates the CoC. Thank you for understanding.
Which Legendary set/weapon would you take?
Vinxinus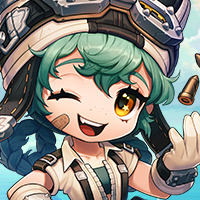 Maplestory 2 Rep: 690
Posts: 28
Member
As the title stated and if possible, why?

Seems like Panic is the obvious choice, but I'd like to hear from you guys on what you think.