Please do not send inquiries to the Forum Moderators and Community Manager Cuddles regarding forum name changes. Exceptions are only made if the forum name violates the CoC. Thank you for understanding.
NXACuddles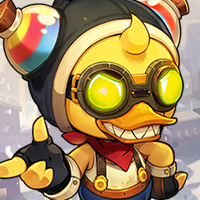 Maplestory 2 Rep: 69,125
Posts: 514
Administrator
Black Friday is the biggest shopping day of the year, and MapleStory 2 is joining the fun with 48 hours of amazing deals! Hit up Scarlet in Tria for huge discounts every hour and hit up the Special Sales section for a trio of amazing deals of which we're only selling a limited number!

Get the full details >>
http://maplestory2.nexon.net/en/news/article/38797