Please do not send inquiries to the Forum Moderators and Community Manager Cuddles regarding forum name changes. Exceptions are only made if the forum name violates the CoC. Thank you for understanding.
Lwyn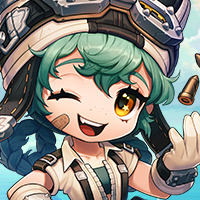 Maplestory 2 Rep: 300
Posts: 7
Member
So I started a while ago like about a week ago, I got my HG to lvl 55 in about 3-4 days and I'm actually not sure how anything rlly goes. Im still learning but I just leveled up mostly and learned about what items to get lifeskill wise. I dont know how to build my dps HG i feel like I lack dps or something. Idk what to build gear wise and how to do much of anything. I'm in the west ch and Im named Lwyn if anyone is willing to mentor me. Thanks.