Please do not send inquiries to the Forum Moderators and Community Manager Cuddles regarding forum name changes. Exceptions are only made if the forum name violates the CoC. Thank you for understanding.
Oldwargoat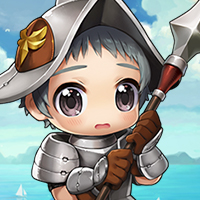 Maplestory 2 Rep: 540
Posts: 17
Member
edited

11:19AM

November 16, 2018
in Dungeons
most of the meat-heads that want specific stats for Chaos dungeons for each class most of the time don't play those jobs and it is a fact. they are putting an artificial gate and grind in chaos dungeons to make sure the hardest content is just for them. You can try to use stats and numbers to cloud the truth and there are some who see right through the BS and it can be done with other stats. Honestly, don't listen to these players that say you need this stats or that stat because once you get it they will say it's not enough and that is the truth. You do not want anyone who can do it in there. and then when they nerf it you complain about it cause your artificial gate is gone...you folks need to stop this tactic cause if you continue with this ploy of your you are just going to ruin the game for everyone else...
Is there a player base gate to keep out other players who meet the requirements for Chaos Dungeons

68 votes

Yes and the devs should do something about it

&nbsp

50%

(34 votes)

yes, but to keep the bots and cheaters out

&nbsp

7%

(5 votes)

no cause I am a toxic elitist that wants to ruin the game for others

&nbsp

43%

(29 votes)