ZZZzzz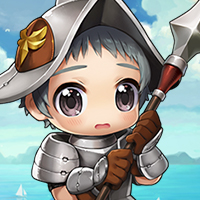 MapleStory 2 Rep: 1,550
Posts: 160
Member
I know there are not many people use this forum, but saying something is better than saying nothing.

RNG with limited supply is terrible.
Example 1 is gear enhancement. We can only get a few legendary gears per week. These are definitely not enough for the current enhancement system. Legendary gears are character bound which means we cannot farm with alts or buying from others. I got nothing but wasted a lot of onyx crystals after failed enhancement.
Example 2 is gem upgrading. The success rate of upgrading gem is too low so that we need a lot of gem dust to upgrade them. Running B4 is the best way to farm gem dust right now but B4 is limited to 5 runs per week. I don't know any other way that we could farm gem efficiently compare with B4 run. Even worse, too many scammers are selling B4 and there is nothing that we can do to punish them.

The class with the highest DPS is the best class
PVE is everything in GMS2 right now and chaos raid is the current end game content. Due to the high DPS requirement, top DPS classes can carry other people easily and none top DPS class could be replaced anytime. The top DPS class can always find a group easier and they will out gear other class eventually.
Every class can be a god with credit card power in KMS2 and CMS2. But some class in GMS2 will always have do higher DPS than other class do.