Please do not send inquiries to the Forum Moderators and Community Manager Cuddles regarding forum name changes. Exceptions are only made if the forum name violates the CoC. Thank you for understanding.
VectorVineyard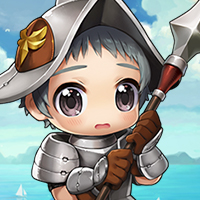 Maplestory 2 Rep: 210
Posts: 2
Member
edited

8:55PM

November 11, 2018
in Music
Yup, free ms2mml's. Follow the link for a .zip!
Free Tunes
Songs are as follows:
Beginner - 3k
Crumbled Dreams - FNAF: Sister Location
Eleanor Rigby - The Beatles
Empty Town - Deltarune
Funny Sunny Day - SxOxU
Killer - Jojo Part 4
Lancer - Deltarune
Pure Imagination - Willy Wonka (Based on a horn quintet)
Shadowlord - NieR
Intermediate - 5k
Besaid Island - FFX
Fly to Paradise - Eric Whitacre
Holy Knight - Deemo
Knight of the Wind - Sonic and the Black Knight
Peace Sign - Kenshi Yonezu
Pure Imagination - Willy Wonka (Piano solo)
Rude Buster - Deltarune
Stage 1 - Silver Surfer (NES)
Slow Dancing in the Dark - Joji
Two Weeks - Grizzly Bear
Maestro - 10k
Bridge Over Troubled Water - Simon and Garfunkel
I Found - Amber Run
Lonely Rolling Star - Katamari Damacy
Mr. Blue Sky - Electronic Lights Orchestra
Scarborough Fair - Simon and Garfunkel
Smile Meditation - Vulfpeck
Spoonman - Soundgarden
The Field of Hopes and Dreams - Deltarune
They Who Govern Reason - Octopath Traveler
Will He - Joji
Ensemble: HOME - Resonance
E. Piano - 5k
Acoustic Guitar - 3k
Trumpet - 3k
Violin - 3k