Please do not send inquiries to the Forum Moderators and Community Manager Cuddles regarding forum name changes. Exceptions are only made if the forum name violates the CoC. Thank you for understanding.
Zenislav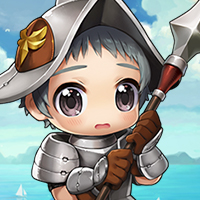 Maplestory 2 Rep: 310
Posts: 6
Member
edited

4:21PM

November 8, 2018
in Classes
Heya all
Currently no class interests me but as Soulbinder is coming soon was wondering is there any way you can transfer equiped gear from one class to another? Asking as priest is also wizard archetype so was wondering if there are items that make your gear unbound. So I can play priest and transfer gear once I star playing Soulbinder?

Absolutely no class tickles my fancy except Soulbinder what i tried playing when my friend gave me his korean account and we set it up. Feeling like waste of time but dont want to miss on events and such,

P.S. Soulbinder will come sometime in mid December as far as rumors go?