Please do not send inquiries to the Forum Moderators and Community Manager Cuddles regarding forum name changes. Exceptions are only made if the forum name violates the CoC. Thank you for understanding.
LastTourniquet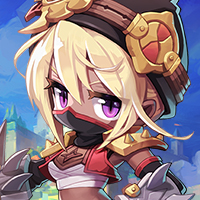 Maplestory 2 Rep: 1,185
Posts: 93
Member
edited

3:47PM

November 8, 2018
in Thief
Is anyone else getting similar or LOWER numbers than from before the raid patch? Weren't we suppose to be getting buffed? What the hell happened? Keep in mind they showed a 25% damage increase for Thiefs.
How is your damage after patch?

46 votes

Its Better than it was prior to the patch

&nbsp

54%

(25 votes)

Its the Same as it was prior to the patch

&nbsp

33%

(15 votes)

Its Worse than it was prior to the patch

&nbsp

13%

(6 votes)