Please do not send inquiries to the Forum Moderators and Community Manager Cuddles regarding forum name changes. Exceptions are only made if the forum name violates the CoC. Thank you for understanding.
Please Balance Healing Abilities in PVP
Eru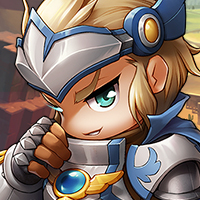 Maplestory 2 Rep: 330
Posts: 2
Member
Since playing MapleStory 2 I've come to find that I have one major complaint in PvP zones and that has to do with the huge health increase without increasing heals potency.

Classes like the Berserker have a percent based heal that allows them to quickly heal almost 50% of their total life every 4-5 seconds. While playing a priest it's nearly impossible to heal yourself while in combat through the use of your own abilities. This seems broken/unbalanced. I'm not going to make any suggestions on how you might fix it, just pointing it out.

My experiences come from when I play my priest in PvP zones to farm elites and portals. I do not have any time actually PvPing so I do not know how that plays out but I'm assuming your heals are just as useless. In short, I do NOT feel like a priest, but more like a scuffed DPS class in PvP zones. A large portion of my abilities feel lackluster and I can really only focus on DPSing with naturally poor defense compared to other classes without the capability to recover myself like I can in PvE zones.

I'm hoping this was a development oversight and not intended game play because if so I may need to consider re-rolling classes or just ignore that piece of the game entirely.