Do something about B4 dungeon runs Nexon!!!!!!!!!!
thd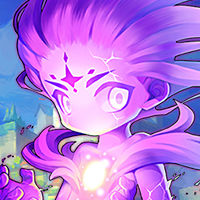 MapleStory 2 Rep: 1,605
Posts: 205
Member
There are so many scammers out there that scam people on B4 dungeon runs!!!!!!
B4 key is very rare. I turned in a couple hundreds of rusted keys, and only got 1 B4 key. This is a serious problem.
So many players are wanting to run B4 dungeon, but there are not enough B4 keys available.
Scammers are using this opportunity to scam on players. They advertise 'selling B4 Dungeon runs', and they just walk away when they receive payments from players.
This is very toxic, and this is getting worse and worse everyday.
You, Nexon, need to come up with an efficient plan to correct this problem.
I'm not asking you to penalize these scammers.
It would be nice if there are various ways of acquiring B4 keys.
Just think about it.