Please do not send inquiries to the Forum Moderators and Community Manager Cuddles regarding forum name changes. Exceptions are only made if the forum name violates the CoC. Thank you for understanding.
Really Weird Sounding MIDI Files
Doggers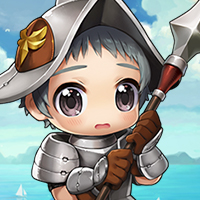 Maplestory 2 Rep: 230
Posts: 5
Member
edited

5:06PM

November 7, 2018
in Music
I converted a youtube piano-music video into MP3 (which sounds fine on music players, like iTunes or something) but I want to convert it to MML. I went ahead and converted the MP3 into MIDI from 2 different websites (tried both because the first came out weird) and then I put the MIDI file into 3MLE. I followed some person who unchecked all of the left-hand side boxes when importing the MIDI file, and also made it 1/32 note.
Once I played the file in 3MLE, it sounded like a complete mess. The youtube video was just piano, but for some reason this sounds like there are notes that shouldnt even exist, like someone just threw in randomized 16th notes everywhere, and I heard other instrumentation (like whistles, chimes, a glockenspiel...? etc.). I tried changing things around like muting some of the other tracks (there's 15 for some reason) or checking some of the boxes when importing, but nothing seems to do much.
Can anyone help me figure out how to do this properly?
I know computers have a hard time taking MP3 into MIDI, but is it seriously this bad?