Please do not send inquiries to the Forum Moderators and Community Manager Cuddles regarding forum name changes. Exceptions are only made if the forum name violates the CoC. Thank you for understanding.
Arrayne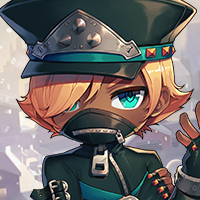 Maplestory 2 Rep: 300
Post: 1
Member
Hey Guys

Recently started playing, and went for a Thief as i have always like playing as a rogue-like character. Playing with at friend who is an assassin, and he outdamages me by miles. Im only level 28 though, which may explain some things, but i generally feel like the class has low damage. Can anyone help me shine a light on why?

Thanks in advance.