Please do not send inquiries to the Forum Moderators and Community Manager Cuddles regarding forum name changes. Exceptions are only made if the forum name violates the CoC. Thank you for understanding.
Which Epic Weapon to Enchant?
Urgi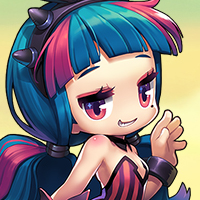 Maplestory 2 Rep: 1,115
Posts: 18
Member
Sorry if this is a stupid question, but I basically have a pair of every epic dagger except the MSL Onyx Dagger, but I don't know which weapon I should enchant and which weapon would be most beneficial to me a long term.

So, which daggers should I enchant?

Which Dagger?

38 votes

Murpagoth

&nbsp

29%

(11 votes)

Springer's

&nbsp

21%

(8 votes)

Ancient Rune

&nbsp

24%

(9 votes)

Get MSL

&nbsp

26%

(10 votes)