Please do not send inquiries to the Forum Moderators and Community Manager Cuddles regarding forum name changes. Exceptions are only made if the forum name violates the CoC. Thank you for understanding.
I think Ruthless Guile doesn't work
ClouduSan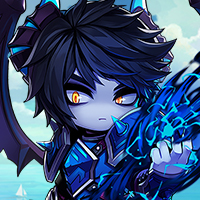 Maplestory 2 Rep: 300
Posts: 5
Member
edited

9:58AM

November 5, 2018
in Thief
So just like any thief, I was just playing around with builds, and then noticed that the ruthless guile numbers I see from a lot of skills is MUCH less than it should be.
Those attacks are Somersault Kick,Poison Edge,Surprise Attack and our dash (which are all double handed attacks from what I know, with PE only having it's last few hits double handed).
The way I tested this was film with my phone in slow motion mode and then go slowly over the damage numbers shown, and I also had guile at level 9 so that the additional damage would be exactly 10% of the previous hit per poison stack.
For example I would put both poisons on a dummy and use kick, the kick hit for 85,728 damage yet the 2 additional numbers that came afterwards were 808 and 789. please note that these are NOT my poison damage ticks, because those are much higher.

Another interesting thing I noticed, is that when doing the same test while using Double Slash\Vicious Cuts, the numbers from guile were actually much higher than they should be. I stacked 1 poison on the dummy, hit with Double Slash for 5155 and 4187, yet the guile numbers were 1239 and 1059 which are way over 10%.

Am I missing something ? Did anyone else come across this ?