Please do not send inquiries to the Forum Moderators and Community Manager Cuddles regarding forum name changes. Exceptions are only made if the forum name violates the CoC. Thank you for understanding.
✙ ✙ [Temporary] Free Doodle Requests ✙ ✙
TempestQ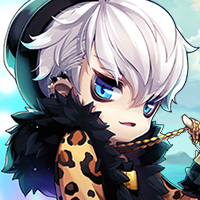 Maplestory 2 Rep: 740
Posts: 12
Member
hey guys! I decided i'd open up a small doodle request thread!
I really want to experiment with my style a bit more haha so these doodles could range from headshots, to halfbodies, to maybe even chibis
Here's a more recent example of my art i did of my priest:
Request for a friend
if you're interested in a doodle, just comment below with a reference of your character!