Please do not send inquiries to the Forum Moderators and Community Manager Cuddles regarding forum name changes. Exceptions are only made if the forum name violates the CoC. Thank you for understanding.
Stabbie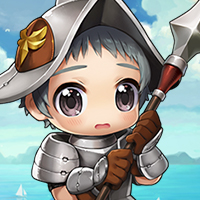 Maplestory 2 Rep: 500
Posts: 21
Member
edited

11:48AM

November 2, 2018
in Thief
After trying A LOT of builds on my thief, I came up with a good build that doesn't require SA/Meso/Retaliation to be efficient. Also, i found out that 1 points in SA was holding me back on dps and I gained a good 5-6k dps just by removing SA from my bars. Here's why I think it helped me: Ruthless Guile is just too good. The time it takes to re-apply both poison and benefit from the extra 22% poison damage when you have both poisons up is just a loss in dps.
The goal of this build is to re-apply both poison when they are about to expire by throwing a vial every 8-9 sec and doing the 5 hit combo of poison edge (even if at 5 stacks already to take advantage of RG extra damage) before it expire to proc the dot everytime. Outside of that I use kick on cd and rapid cut with CT procs.
This build might not work for everyone, but this is the one that give me the best results.
My FD runs are around 36k dps and my best one (yet) is 39k :
Edit : I just noticed that I had my stats into max crit instead of all into luck. I don't know if that helped me get more dps or If I could have done more with all luck, I will give more feedback after the reset with the same build but all stats into luck!