Please do not send inquiries to the Forum Moderators and Community Manager Cuddles regarding forum name changes. Exceptions are only made if the forum name violates the CoC. Thank you for understanding.
[NA E] Four man group LFG
SoSen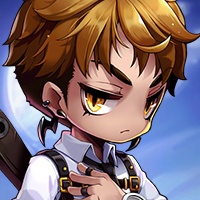 Maplestory 2 Rep: 300
Post: 1
Member
First I want to say thanks for taking the time to look into us for your guild. As anyone can guess with such small guilds its hard finding a good active one that can fit 4 people.

So for the info to see if we are right for you.

As mentioned we are a group of 4 players, Ages 28+, in the Eastern USA time zone(most usually on from 9pm to 2am but also a lot of times earlier) looking for a casual mature, very active and fun guild of like minded adults(who wouldn't right?).

Looking for a group of people to be able to party up with Raids for, though this does not have to be day 1 and do consistent HD dungeons outside of that.

We were not part of the head start so we are geared as someone who joined late would be.


Our group consist of:
-Thief/Knight(756/488 trophies) Using thief for trophies and knight for dungeons as of now.
-Gunner (639 trophies) Does both trophy farming and dungeons with this.
-Priest (458 trophies) Usually on to do dungeons, not much for trophy farming.
-Berserker (597 trophies) Does some trophy farming and dungeons with this.
All with 3k+ gear score.

We are currently geared for Hard Dungeons and climbing steadily for raids.

We already use discord so more then happy to join a guilds.

One of our crew can help with UGC items needs.

Replay this page or SoSen in game via mail or whisper if we could potentially be part of your guild.

Thanks for checking us out again.