Please do not send inquiries to the Forum Moderators and Community Manager Cuddles regarding forum name changes. Exceptions are only made if the forum name violates the CoC. Thank you for understanding.
SentineIs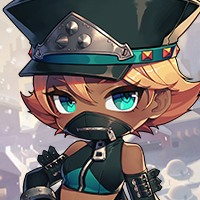 Maplestory 2 Rep: 1,605
Posts: 157
Member
I'm just curious what the state of thief is in Korea. Like most ported games, it's unlikely that thief will change in NA unless the KR one gets buffed as well.

Have they been buffed in the Korean client? What do the people playing thief in korea think? Do they not think thief is underpowered or does post awakening fix their complaints?

I'm just curious if we have anything to look forward to or not.