Please do not send inquiries to the Forum Moderators and Community Manager Cuddles regarding forum name changes. Exceptions are only made if the forum name violates the CoC. Thank you for understanding.
[LIVE] Music Requests question
PhoBoy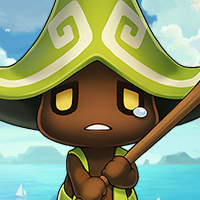 Maplestory 2 Rep: 575
Posts: 8
Member
edited

10:08AM

October 29, 2018
in Music
Just want to gauge interest, but was wondering how many people would be interested in a twitch stream where you can request your music transposed into MapleStory 2 in a live setting. You can watch as I do it for you and make live requests for specific details as needed.
Been noticing a surplus of requests for music creations lately but not enough people to teach or deliver on the requests. I'm down to do it if there's interest, can do it throughout the week if there's a big enough need as well.
Otherwise I'll just focus on YouTube tips+tricks guides and other MS2 content