Please do not send inquiries to the Forum Moderators and Community Manager Cuddles regarding forum name changes. Exceptions are only made if the forum name violates the CoC. Thank you for understanding.
(Discord) UnicornDream(#6326) - Mod Application
UnicornDream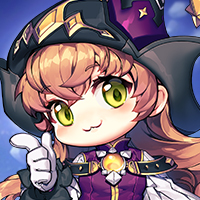 Maplestory 2 Rep: 1,290
Posts: 49
Member
Heya peeps! UnicornDream here; this is my first delve into the world of Maplestory! The game thus far has exceeded my expectations as well as the expectations of many others, however due to its popularity, the population of the game, forums, and Discord server have all exploded. In turn, we'll need active moderators to guide the community at least through this difficult time immediately after launch. I'm seeing firsthand how difficult this has been. Thusly, I offer my experience to the team.

What do I hope to provide for the community? Experience and guidance, through active participation in discussions and through taking an active role in moderating. Taking an active role in discussions demonstrates that I am not just a face that is seen when something goes wrong- instead, that I am human, and I tend to take a human approach to how I moderate. I tend to put myself in the other person's shoes when I moderate, and understand all sides as best as possible before taking action, treating every situation differently and taking subjectivity into account, within reason. I advocate for transparency whenever appropriate, and pride myself in working to establish healthy communities through teamwork, cooperation, and professionalism while remaining flexible enough to change or learn more when necessary.

I come from a background where I have a lot of experience leading several different communities. In my earliest experiences in moderating, I ran open GMOD and Minecraft servers back in the day that ended up listed on a few sites, which while difficult, provided much experience and formed the basis of how I wanted to handle being a moderator from there on. I went on from there to lead school clubs and received solid leadership training in my school's MCJROTC program, and I still take much of what I learned from that program to heart. I've run and advertised for several Facebook groups, even saving an inactive one on the brink of obscurity and deletion. I've run successful Discord servers and even created a unique age verification system for them by getting two bots to work in harmony. I currently run another community, and every time I doubt my actions, my community thanks me for my service and that fuels me to learn more and serve them even better. I now defer to the judgement of this community- feel free to ask questions if you have them!
Am I fit to be a Moderator for MapleStory 2?

8 votes

Yes

&nbsp

25%

(2 votes)

No

&nbsp

75%

(6 votes)