During the October event period, the Escaped Moon Bunny world boss spawns at the following times:

NA West: 02:30 AM - 05:30 AM UTC
NA East: 11:30 PM - 02:30 AM UTC
South America: 10:30 PM - 01:30 AM UTC
Europe: 5:30 PM - 8:30 PM UTC
Oceania: 08:30 AM – 11:30 AM UTC
Disconnection is worst today.
Gahno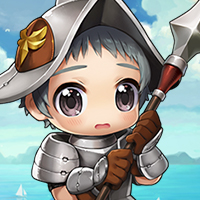 MapleStory 2 Rep: 380
Posts: 14
Member
I can't even play the game now it disconnects me as soon as I login. Is there something up with the server? Europe server.

Wasn't this bad previously could still play the game with a few disconnections here and there but not on the moment I login.