Unobtainable Mini-Game Trophies
Kaiiea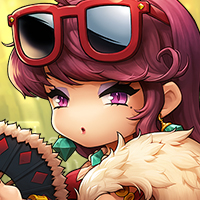 MapleStory 2 Rep: 2,085
Posts: 80
Forum Moderator
I wanted to bring attention to a few mini-game trophies that are realistically unobtainable. I'm going to use Spring Beach as an example, but this could apply to other mini-games.
To max out the Master of Spring Beach trophy, you need to WIN 1000 times. Grueling and time-consuming (what would that be...80+ hours of Spring Beach with only wins counting?) but okay.
Even worse though, the participant trophy at
max
level:
It requires a participation of 10,000 times. Let's say you are only going to participate and then peace out (which I don't think is intended and not really good for gameplay) and you are going to allow yourself one minute of participation each time. That would be 10,000 minutes which equals 166.67 hours of just "participating" in Spring Beach. That's only if you're going in and leaving, it would take even longer if you tried to win and actually played the mini-game. Also keep in mind that you can't just grind out plays on these because the mini-game choices pop up at random.
I know that some trophies are things that you just need to grind out and others you just need to put in hours over the course of your account while playing, but this is rather impossible. I don't think it's realistic for people to get this trophy over the course of years.