Please read this notice regarding the Crystal Ore shop >> http://forums.maplestory2.nexon.net/discussion/45351/regarding-the-crystal-ore-shop
[Guide] A possible fix for no sound instruments.
Doughny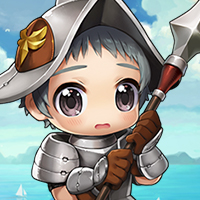 Maplestory 2 Rep: 520
Posts: 5
Member
Hello, if you're like me and completely clueless why you can't hear any instruments in Maplestory 2 you're most likely missing a SoundFont (
If you're using Windows 7 this shouldn't be a problem for you.)
1. Go
here
and download the latest version of MIDIMapper.
2. Go
here
and download the latest version of VirtualMIDISynth.
3. Scroll down to the SoundFonts section of the same page (VirtualMIDISynth) and download your preferred SoundFont. (FluidR3_GM as the page prefers works really good)
4. Open MIDIMapper and choose VirtualMIDISynth as your default MIDI device.
5. Open VirtualMIDISynth, while on the first tab (SoundFonts) press the small + (plus) sign and add your downloaded SoundFont.
6. Press Apply and then OK.
That should do it. This worked for me and I wanted to share with you guys.
Keep in mind you might have to either close your game entirely or restart your computer.
If it still doesn't work out for you, I advice sending the support team a ticket.