[NAE] Asterbel Manoir V2.0
Asterbel_Music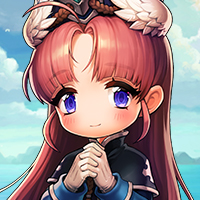 MapleStory 2 Rep: 1,325
Posts: 20
Member
Inspired by the aesthetic of Lith Harbor, the modern manoir is constructed near the sea that is rich with natural life.
This house is actually an updated version of my house during the CBT2 period.
If you wish to check that version, feel free to check it:
http://forums.maplestory2.nexon.net/discussion/36151/na-east-modern-mansion-at-a-private-port-ver1-0
Private Port and Street:
Outdoor Space and Beach:
Dining Hall:
Bedroom and Office:
Grand Swimming Pool:
Main Hallway and Verandas:
Library:
Although I don't have a physical home in the Maple world yet, I'm planning it to place it at the Lith Harbour.
If it once becomes available, feel free to visit my house!