Please do not send inquiries to the Forum Moderators and Community Manager Cuddles regarding forum name changes. Exceptions are only made if the forum name violates the CoC. Thank you for understanding.
Join Learning Parties - Balrog and Fire Dragon!
KupoNut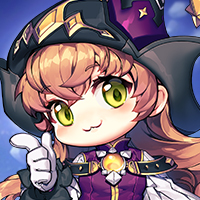 Maplestory 2 Rep: 675
Posts: 17
Member
edited

4:40PM

October 18, 2018
in Dungeons
For those of you who are new to Maple Story 2 and hard dungeons we are going to be holding regular learning parties on the unofficial NA-West Discord.
We will be teaching both Balrog and Fire Dragon Hard dungeons for free!
During the learning party we will teach you the fight itself and shortcut/tricks to help you survive, maximize dps, and help you get that A rank.
Please join us on the NA-West Discord every Sunday at 5:00pm PST.
We will start FD parties at 5:00pm
We will start Balrog parties at 6:30pm
Sign up by joining the NA-West Discord and pming OnlyIHasNose or post in the #learning-party channel
https://discord.gg/kwkF6AS
Note
-Please already have the required gear score to get into the dungeons, which is 2100
-Please be 15 minutes early
-Must be on the NA West server to participate