Please do not send inquiries to the Forum Moderators and Community Manager Cuddles regarding forum name changes. Exceptions are only made if the forum name violates the CoC. Thank you for understanding.
Attribute and stats confusion
Sugarspoon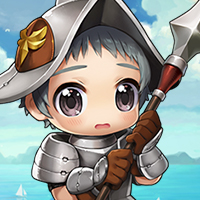 Maplestory 2 Rep: 955
Posts: 23
Member
I mean, does anyone fully understand how to decipher the stat sheet?
Let's say I put in all my point in DEX, I only have 15 points as of now, but it says it raises my physical defense, which it does on the sheet, but when I look at the sumarry just above it, the defense stat doesn't move at all.

Dex says it raises accuracy, I put all my points into that naturally to test, and the accuracy stat in the sheet doesn't move...

Well then, let's try luck!
Luck raises my crit rate and my damage as a thief, must be good.
All points in it for test purposes, it didnt move my critrate...However, it does raises my damage by quite a lot.

So I decided for a poison build for fun, I just like the thought of poisoning my enemies..
Int raises magical damage, poison damage is classified as physical on my skills, but whatever, let's try it, all points in it!
My magic attack does go up and so does the summary attack stat....Does this mean I do more damage and with what magic spell?

Oh, critrate, why not give it a shot too, all points in it!
Raised my crit rate, makes sense....but it still shows I can have a max of 40% of critchance but my sheet shows it in crit rate, how do I even translate this to crit chance?
It did raise my attack to a bit lesser than luck did, but shouldn't luck also increase my crit rate?

If anyone have figured out how to decipher this, please teach me.
They must have outsourced this to someone on an entirely diferent dimension than me because I don't understand what to do with this mess.
Other than put all my points into luck ofc, because I do understand the word ATTACK!
Should developers take another look a the way they display the player stats?

7 votes

Yes

&nbsp

100%

(7 votes)

No

&nbsp

0%

(0 votes)

I don't care

&nbsp

0%

(0 votes)