Learn everything about the latest update in-game from the May 30 expansion patch notes!

>> http://maplestory2.nexon.net/en/news/article/48341/awakening-patch-notes
Did your "Striker Daily Wonders" somehow disappear even though you thought you claimed it? Read here first:

>> http://forums.maplestory2.nexon.net/discussion/45521/notice-regarding-striker-daily-wonders
Fluffyyy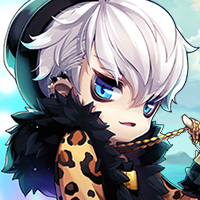 Maplestory 2 Rep: 610
Posts: 3
Member
Thief is acually pretty good. After i got 2600 gs and 2600 attack i been able to pull 20 mill damage in fire dragons. Thieves is are pretty good at mobbing you just have to change you build. Use a build with out haste if your doing a boss with out down time for example fire dragon and use a build with haste if you can stay on the boss to keep your sp up then your good but if you activate haste and you cant stay on the boss then you would be stuck in a hard spot. Idk im just rambling but thief is great you have to put the posion build and vicious cut build together and use them both to be effective. So basicly it'll go like this.

First is vial > cunning > edge > then let the posion run so you use vicious cuts until you run out of sp and at the same time make sure your posion is doesnt run out > when cunning comes back on active > surprise attack > vial > cunning >posion edge > repeat

If you have haste just activate it when ever it comes off cool down.

MAKE SURE YOU DONT ACTIVATE HASTE only activate haste when you know for sure that you can stick to the boss and basic attack to keep sp up.