Why do shields have gear score?
KazumaDesu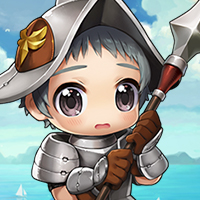 MapleStory 2 Rep: 740
Posts: 7
Member
Laugh at me because I am a nooby beginner. But I just wasted tons of meso for a shield, thinking I can run fire dragon raid after getting it.

Instead, I found out that gear score on shield simply DOES NOT count. NOT EVEN HALF of it.

There is simply no reason to get a good shield. You can get one after you have good gears in other slots. Don't fall for it guys.

A clearer description would be just to put gear scores of shield to zero.

But then you would just realize how ridiculous it is to have a piece of gear with zero gear score...just bad design imo.

Make it half/half or some ratio for main/off hand, and problem solved. I can't think of a reason not to.