Please do not send inquiries to the Forum Moderators and Community Manager Cuddles regarding forum name changes. Exceptions are only made if the forum name violates the CoC. Thank you for understanding.
AbeX300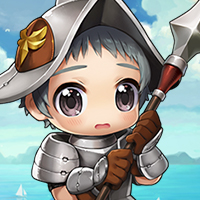 Maplestory 2 Rep: 200
Posts: 2
Member
When I got to the part where you need to either right-click or drag-n-drop the items to equip them (right after the wall-climbing), using either method to equip items just makes them disappear; I get stuck and can't do anything else.

This was with me being a Priest, but I also tried this while as a Knight, then as an Assassin, and this still happens.