Please do not send inquiries to the Forum Moderators and Community Manager Cuddles regarding forum name changes. Exceptions are only made if the forum name violates the CoC. Thank you for understanding.
The Fire Dragon Guide (FD/Pyrros)
Zydico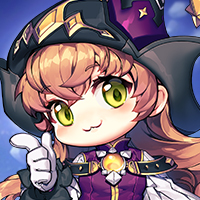 Maplestory 2 Rep: 845
Posts: 11
Member
edited

5:06AM

October 10, 2018
in Dungeons
This guide has been converted to a forum format from my website
http://maplestory2guide.com/FireDragon
The Fire Dragon
You need a minimum of 2100 Gear Score to enter this dungeon. The ideal composition for this dungeon is 1 Priest and 3 DPS classes. Most likely you will need 1 or 2 epic gear at level 50 to have enough GS to enter the dungeon.
Phase 1 A
In the first phase, there are two platforms on the sides of a bigger elevated platform. On these smaller platforms, there will be two faeries that have the ability to cleanse any burning stacks that you may have if you touch them.
This first phase can also be split into two smaller phases. On the map, you will see these rocks in the floor of the bigger platform. Later on in this phase, these rocks will disappear, leaving holes that you will have to use to dodge attacks. But first, a description of his attacks...
Headbutt
The headbutt attack animation starts with Pyrros jerking back a little bit before suddenly dashing forward a set distance. Anyone hit by this attack will be knocked up into the air and take a decent chunk of damage. There's not much to say about this attack other than to just dodge it by dashing to a side or behind him.
Example Video
Burning Charge
The burning charge animation starts with Pyrros rubbing the ground with a leg a few times before charging towards players at least 6 times. This is quite an annoying attack as it results in you having to chase after Pyrros to do damage. Getting hit by attack knocks you back and deals a decent amount of damage, but more important puts a stack of burning on you for 15 seconds. This burn stack does a good amount of damage, so you will have to either remove it by touching one of the faeries on the smaller platforms, or deal with the damage by using potions or getting healed by the Priest. A small tip is that some classes have attacks that can be casted while jumping in a direction. This means that while Pyrros is running in a direction away from you, you can still attack him while jumping towards him. It's just a small efficiency thing.
Example Video
Fire Breath
The fire breath animation starts with Pyrros making a small circle animation with his head while giving off a high pitched sound, before shooting fire in a cone in a direction. Each tick of this attack will give a stack of burning, so make sure to dodge this.
Example Video
Double Fire Breath
This attack is similar to the previous fire breath attack, except that Pyrros will start the animation by standing up before coming back down and shooting fire. He will shoot a second fire breath right after the first one, so watch out for that.
Example Video
AOE Stun
This attack starts with Pyrros jumping up twice before slamming down, knocking everyone back slightly before shouting, stunning people
hit by the shout for 5 seconds. This attack can be avoided by either jumping onto the smaller platforms where the faeries are, or by
attempting to jump off the map and climbing on the side of the platform. Even if you don't manage to climb and fall off the map instead,
you will lose a little health but be teleported back where you jumped off from. Dodging this attack will allow you to avoid the stun and
not miss out on a few seconds of DPS.
Example Video
Tail Swipe
When Pyrros goes to the corner of the platform, watch out for a tail swipe attack. He will move his tail to one side and hang it there
for a moment, before swiping across the map quickly. To dodge this attack, you can either hang back out of range, sit right in front
of Pyrros, or hang onto him.
Example Video
Triple Tail Slam
Pyrros will start the animation by looking back before raising his tail up and slamming the ground in a cone behind him. He will slam
the ground a total of three times, with each slam dealing damage and knocking you back. It is possible to dodge this attack by standing on the very edge of the ledge that is close to him.
Example Video
Roll
This animation starts out similar to the AOE Stun attack because Pyrros also jumps. However, when jumping Pyrros will kind of
spin around before landing and rolling on the ground. To dodge this attack simply get out of melee range.
Example Video
Phase 1 B
When Pyrros gets to around 70% health, Pyrros will do his second AOE Stun attack. When this happens, the rocks in the floor will disappear, leaving holes in the platform. These holes can be used to dodge attacks. You can hide in these holes to avoid the Tail Swipe, the Fire Breath attacks, Headbutt, the Fire Charge, and a new Laser Beam move. Note that when you're in these holes, some of your attacks will not hit, as the altitude is different compared to that of the boss. Try to figure out which of your attacks will still land, so you can DPS while dodging the attacks. For example, Wizard's Fire Tornado will still deal damage when cast from from the hole.
Laser Beam
Pyrros will look towards either the left or right, pausing before shooting a laser beam that will sweep across the platform. This laser beam really
really hurts and needs to be dodged, either by going into the holes on the platform, jumping off the map, falling onto the smaller platforms on the
sides, or by dashing past it. Yes, you can dash past the laser beams, but the timing is a little difficult. Getting hit by the laser beam will knock
you back and deal a ton of damage per tick. Normally, you would get one shot by the laser beam, but you can survive if you get hit by only one tick
as a result of dashing for example.
Example Video
Phase 2 A
Once Pyrros gets to around 35-40% health, he will dash towards the center, and then dash once again to the lava and break through the gates.
If you time it right, you can hold onto Pyrros on the second dash (grabbing onto the first will knock you off) and ride him through the lava.
If you don't manage to grab onto him, you will have to wait for the Faeries to come near the lava and wait for them to buff you, allowing you
to walk over the lava without taking any damage while the buff lasts. Once your team has grouped on the other side of the lava, you will see
Pyrros awaiting at the end of the map. Group up near the lava next to Pyrros on one side and start damaging him.
Fire Breath
The animation starts with Pyrros circling around and then shooting a huge fire breath that will cover most of the map and cannot be avoided
normally, even by climbing up the pillars on the sides. This fire breath does not apply burning stacks, but deals an incredible amount of
damage. To deal with this attack, everyone will have to group up and the priest will have to spam their heal to keep everyone alive. It's
either that, or having a knight use their team block for you. Additionally, if you do not have a priest or if your knight blocks are on cooldown, you will have to avoid the damage by dashing back to the left side and jumping onto a small platform on the lava or hanging onto the wall. Here are the examples:
Example Video
Example Video
Laser Beam
This laser beam attack is the same thing from the previous phase. To avoid this attack, you can hide in the hole or dodge through the laser by timing
it correctly. In this clip, you can see me dashing through the laser without taking any damage. If you look to the left, you will also see
my teammates dodging the laser by climbing up the pillar, which is another option (but an outdated one).
Example Video
Fire Bombs
Pyrros will stand on his hind legs and start shooting balls of fire at players. Once the ball reaches the player, it will leave a circle
on the ground for a second before exploding, knocking up players and leaving a burning stack. Make sure to be careful not to go into a hole
for this attack, as Pyrros can shoot the fireballs into the holes, with the circle indicator being invisible since it's hidden underneath.
Even if it's in the hole, you can be above the circle and still get hit by it when it explodes. It may be helpful to watch where the balls are going to as they fly to get a sense of where the circle will appear. You can also block the fire bombs by hiding in a corner as seen in the video below:
Example Video
Example Video
Phase 2 B
At around 20-25% health, Pyrros will unleash the AOE Stun Attack. This attack can be avoided by hiding in the hole. Afterwards, all the holes in the floor will be uncovered.