Please do not send inquiries to the Forum Moderators and Community Manager Cuddles regarding forum name changes. Exceptions are only made if the forum name violates the CoC. Thank you for understanding.
Grepster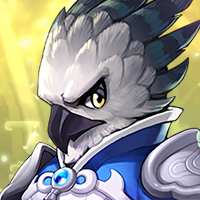 Maplestory 2 Rep: 530
Posts: 14
Member
edited

12:33PM

October 9, 2018
in Dungeons
I can understand the drop rate making people run dungeons more than once or twice to gear up. I can even understand limiting the dungeon runs weekly to avoid people just burning through the content in a day and never playing again. However, given those first two the way epic weapon drops happen is lame. The epic drops are rare enough but to reward me with a weapon for a job I don't have? Come on guys... Sure I can sell it but it won't cover the cost of the weapon for my job...