Learn everything about the latest update in-game from the May 30 expansion patch notes!

>> http://maplestory2.nexon.net/en/news/article/48341/awakening-patch-notes
Did your "Striker Daily Wonders" somehow disappear even though you thought you claimed it? Read here first:

>> http://forums.maplestory2.nexon.net/discussion/45521/notice-regarding-striker-daily-wonders
Fire dragon/barlog thief build?
Cuts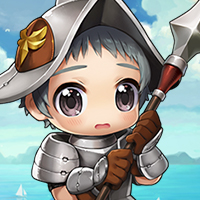 Maplestory 2 Rep: 415
Posts: 17
Member
edited

10:36PM

October 8, 2018
in Thief
Does anyone have something i can try using for FD/barlog? i finally gotten an epic dagger and manage to get to 2.1kgs ! now im ready to grind even more lol.

currently i was using the pois burst build in tronix, will this work aswell in fd?