Please do not send inquiries to the Forum Moderators and Community Manager Cuddles regarding forum name changes. Exceptions are only made if the forum name violates the CoC. Thank you for understanding.
Dungeon Limit vs My Interest
teddiii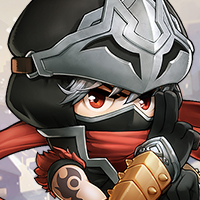 Maplestory 2 Rep: 1,000
Posts: 14
Member
edited

10:01AM

October 7, 2018
in Dungeons
What am I supposed to do now that I've finished my dungeons? Getting stronger was what I planned on doing but apparently, despite the fact that purples scarcely drop, Nexon continues to dismiss the idea of me wanting to farm as much as I need to in order to become a sweaty 4k gear score player. LET ME SWEAT. LET ME FARM. I do not find housing to be any fun, I'd rather focus on making sure my damage is higher than everyone else's but I cant't do that because this drop rate is cheeks and I can't even do dungeons until Friday because of this 400 IQ design. LET ME SWEAT. LET ME FARM. It'd no doubt be better to just let me farm than to put a HOLD on my entire character saying "That's enough dungeons for you
."