Please read this notice regarding the Crystal Ore shop >> http://forums.maplestory2.nexon.net/discussion/45351/regarding-the-crystal-ore-shop
Biohazard - Mod Application
Biohazard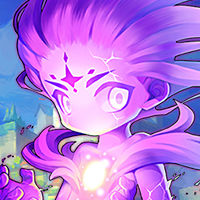 Maplestory 2 Rep: 1,040
Posts: 18
Member
First of all, thank you for taking the time to read my moderator application. I'll start with a bit about myself. I am 25 years old living in the USA (CST timezone) and am majoring in Software Engineering. Technology has been a passion of mine ever since I was a pre-teen. I have had a particular passion for forums, website design, and in-game moderation and programming. I started playing Maplestory just after it's release, and specifically remember seeing v40s on the login screen. I've always seem to come back to the game and would be honored to be a bigger part of it.

Previous Experience:
I have many years of moderator experience. I've helped with several large-scale projects including one current Discord/Forum Anime community with 80,000 members (~23k actively online) in little over a year. I am a forum moderator and help with its Discord as it's going through a rather large transition as it merges with another forum. Other smaller projects I have been a part of had numbers ranging from as little as 100 members to 10,000 online at any given time. I have experience with Support Tickets and In-game moderation as well and while I know this doesn't really speak towards forum or Discord moderation, the experience to handle situations without bias is a common theme throughout these. Proof of current and previous moderator positions can be provided on request.

Reason for Applying: Why am I a Good Pick?
As for why I am wanting to help out with the forums, I'm really interested in trying to build up my resume and experience. As I mentioned before I am aiming to be a Software Engineer. Volunteering to help in situations like this is a huge plus for me as I get to see the works within a large-scale company and how it handles its member base when problems like maintenance and downtime come into play. I'll eventually be on the working end of it, trying to get the servers back online and make sure that the game is working as intended. I feel as though seeing every side of it as I can beforehand will help me to better understand the players I would also be trying to please. My passion for the back end of gaming and websites really drives me, and I hope that this will benefit your company because of this.

What I can provide:
I would be providing you with an active, unbiased, and professional moderator with years of experience of both your company and your player base. I speak fluent English and have an overall good knowledge of most forum cPanels as well as a complete understanding of general Discord commands and popular Discord Bot Commands. I am online daily for several hours although I do have a part-time job.

Thank you for taking your time to read through my application. If you have any questions please feel free to ask here or DM me via discord at Eos#0001.
Am I fit to be a Moderator for MapleStory 2?

12 votes

Yes

&nbsp

42%

(5 votes)

No

&nbsp

58%

(7 votes)