Please do not send inquiries to the Forum Moderators and Community Manager Cuddles regarding forum name changes. Exceptions are only made if the forum name violates the CoC. Thank you for understanding.
What bonus's do gunners get from gear?
LofiVibes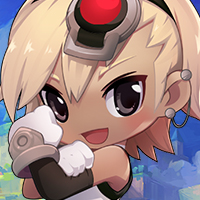 Maplestory 2 Rep: 930
Posts: 42
Member
Ok so skills such as rapid-fire blasts are a long range physical attack that do's electric damage so would it get bonus's from +electric +physical? would it get a bonus from +ranged damage? im confused on this.