Learn everything about the latest update in-game from the May 30 expansion patch notes!

>> http://maplestory2.nexon.net/en/news/article/48341/awakening-patch-notes
Did your "Striker Daily Wonders" somehow disappear even though you thought you claimed it? Read here first:

>> http://forums.maplestory2.nexon.net/discussion/45521/notice-regarding-striker-daily-wonders
[MK FOUR] The Fenby Musical Wondrous Emporium
Srifenby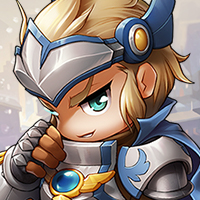 Maplestory 2 Rep: 1,215
Posts: 20
Member
edited

11:40PM

October 15, 2018
in Music
So i've been asked by a few people to upload my collection, so I shall.
I'll most likely update this list with better BGMs once my skill is Master
NAH I'LL JUST DO IT WHENEVER
.
https://drive.google.com/drive/folders/1gn4mK07Nz1Nch9JVAG_I5qFIrWfxNbPr?usp=sharing
My music contains some of the
HOTTEST AND HIP SONGS CONVERTED BY A COOL DUDE WITH AN ATTITUDE
.
Two Steps From Hell
1. Victory
2. Impossible
3. Never Back Down
DIO
1. Holy Diver
2. Rainbow in the Dark
The White Stripes
1. Seven Nation Army
Ninja Gaiden
1. Stage 4-2
Evangelion
1. Cruel angel thesis
Kirby
1. Gourmet Race - Kirby Super Star
Touhou
1. Cirno Math Class
2. Erin's Theme
3. Clownpiece Theme
4. Satori Maiden
5. Bad Apple
6.
China's
Meiling's Theme
7. Tenshi's Theme
Monster Hunter
1. Proof of a Hero (Main Theme)
Final Fantasy 5
1. Figaro Castle
Ikaruga
1. Idea
2. Butsutekkai
Beserk
1. Forces
Coolio
1. Gangsters Paradise
Kanye West
1. Power
Megaman X
1. Prologue
JoJo's Bizzare Adventure
1. Sono chi no sadame
Golden Sun
1. Isaac's Theme
2. Felix's Theme
3. Venus Lighthouse
Smash Brothers
1. Main Theme
Morrowind
1. Main Theme
Shantae and the pirate's curse
1. Run Run RottyTops
Soul Blazer
1. Happy Town
Saga Frontier 2
1. Feldschlacht iii
Shadow of the Colossus
1. The Opened Way
Legend of Mana
1. Hometown Domina
2. Pain of the Universe
3. Darkness Nova
Unlimited Saga
1. Battle Theme
Bad Dudes
1.Stage 2
Skyrim
1. Skyrim Theme
Super Mario RPG
1. Beware of the Forest (Geno)
Castlevania
1. Bloody Tears
Fist of the north star
1. You Wa Shock
Chrono Trigger
1. Battle with Magnus
2. Frogs Theme
Punch Out
1. Main Theme
Street FIghter
1. Guiles Theme
2. Ken vs Ryu
3. Chun Li's Theme
FEEL FREE TO GIVE ME MESO - YOULL OFTEN SEE ME WHINING ON CH 1 ABOUT NOT BEING ON THE STAGE