Please do not send inquiries to the Forum Moderators and Community Manager Cuddles regarding forum name changes. Exceptions are only made if the forum name violates the CoC. Thank you for understanding.
Inferus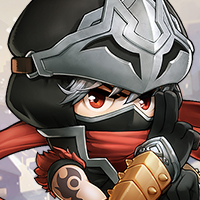 Maplestory 2 Rep: 600
Posts: 3
Member
edited

11:40AM

October 3, 2018
in Thief
I wanna know if someone has information on thief on official release, did they fixed or buffed the class? Or if it's worth to play it.

Also, surprise attack build is efficient or is better to let the poison do the damage?