Learn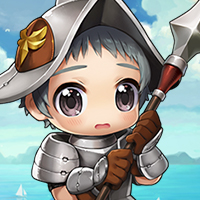 MapleStory 2 Rep: 820
Posts: 15
Member
Hey guys,

I don't know if I'm the only one who feels this way, cause I am a completionist. I love to do everything as I find them. I'm currently Level 45, still doing the epic quest line, but I've done all the World quests I've encountered, Done the side dungeons until I could buy the mounts, Gotten easy trophies that I knew along the way, and it was all fantastic. I've loved all the time I've spent on the game thus far.

However... one thing I found, like, 90% of the "Find a golden chest" Stars have been removed from maps... Replaced by simple "Talk to this person" or "Kill 'x' mobs."
I'm the kind of person who LOVED the Golden chests. (I hate how the spawn rate works, how it only spawns on certain channels at a time, and it can't spawn on more than 3 channels in the entire 20 channel server. Which in turn makes sense so people can't just abuse running through one map opening all the golden chests.) But I still don't quite understand why they went through this route. I just want to understand what their reasoning for this being the solution was. Maybe they couldn't come to a conclusion on how to fix the spawn rates? A way to fix so it's not abuseable, but still do-able and find-able for people.

By no means am I saying that this change was a bad thing. For people who just want to complete their stars are probably really thankful. And I know some people are going to argue the fact that collecting the Chests are a "Trophy" anyways. I don't want to argue though, and I'm not saying I deserve the right to know why they changed it, I'm just a curious Completionist who wants to know why, and thought I'd bring up discussion about it with the community to see if anyone is on the same page as me.

Sincerely,

Delivery Person Learn.