Mushking royale feedback.
Risune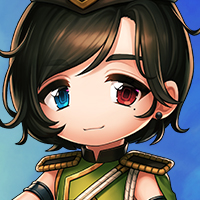 MapleStory 2 Rep: 2,095
Posts: 92
Member
Apart from the game mode being widely hated by everyone I talk to in the game for a number of reasons, half of the time it's not even playable. It's not exactly an amazing way to hype up release by releasing a terrible game mode very few people enjoy filled with bugs and exploits that hardly get fixed. The only bugs that did get fixed at a reasonable pace was the meret shop being able to be used. Nexon releases a 2x exp and forgets about it can cant even fix it and host it on another day as compensation and instead goes with releasing more every weekend which would've happened anyway assuming they released 2 lots on the 2 weekends prior; but that's fine. If you don't want to play at all because you hate it that much you can always dump your wallet in the game for a ridiculous 1000 merets per level once the discount is over and if you thought Nexon wasn't money hungry like always founders don't even get their merets to spend on the new stuff so they have to dump more money than they already paid to get the pass or exp potions.

As a suggestion for Nexon, Maybe don't release an unfinished game mode with tons of game breaking bugs like teleporting through maps, authentication errors, the white screen bug, exploits, and the current bug that stops you playing all together since it thinks you aren't logged in. It doesn't make us hyped for the game it just makes us tired of dealing with your games problems. I'm only writing this post since I can't even access the game anymore. For the love of god just fix your game before you do all these promotional events.