Looking for a hat GMCuddles wore, for my daughter.
Hoots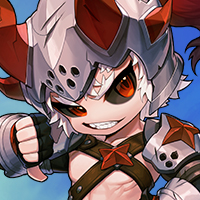 MapleStory 2 Rep: 670
Posts: 8
Member
Hey there, guys. I played Maplestory 1 during its beta, and played for about 7 years after launch. Maplestory has always had a soft spot in my heart, and my daughter is now old enough that she is wanting to get into some gaming. Maplestory 2 is going to be her first "MMO", and she is super excited. That being said, we've watched a lot of streams and videos together, and she saw a hat the GM Cuddles wore on a few streams,
and fell in love with it. Her birthday is coming up quickly, and I'd absolutely love to get her one for it, but I've been unable to find any info on it.
It looks like a Dvorak hat, which made me think that Nexon would sell it somewhere, or I could find it online, but I cannot. If anyone has any info, I'd be very appreciative. Thank you! :]