Please do not send inquiries to the Forum Moderators and Community Manager Cuddles regarding forum name changes. Exceptions are only made if the forum name violates the CoC. Thank you for understanding.
NXACuddles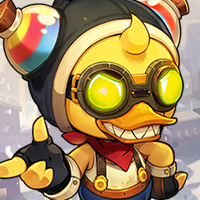 Maplestory 2 Rep: 58,135
Posts: 329
Administrator
On September 8th and 9th, a pair of planned EXP boosts for Mushking Royale failed to activate. We apologize for the error, and would like to make it up to you by extending the bonus time to the next three weekends! On the remaining Saturdays and Sundays of the month, earn double EXP in Mushking Royale by defeating enemy players and staying alive longer, so you can fly through those remaining Royale Pass levels and unlock plenty of outfits for when MapleStory 2 officially launches! Check out the event times for this weekend below!

Event Duration
NA West:
PDT (UTC -7): 6:00 PM - 8:00 PM, Sept. 15th and 16th
UTC: 1:00 AM - 3:00 AM, Sept. 16th and 17th
NA East:
EDT (UTC -4)
: 6:00 PM - 8:00 PM, Sept. 15th and 16th
UTC
: 10:00 PM - 12:00 AM, periods starting Sept. 15th and 16th
South America:
BRT (UTC -3)
: 6:00 PM - 8:00 PM, Sept. 15th and 16th
UTC
: 9:00 PM - 11:00 PM, Sept. 15th and 16th
Europe:
CEST (UTC +2)
: 6:00 PM - 8:00 PM, Sept. 15th and 16th
UTC
: 4:00 PM - 6:00 PM, Sept. 15th and 16th
Australia:
AEST (UTC +10)
: 6:00 PM - 8:00 PM, Sept. 15th and 16th
UTC
: 8:00 AM - 10:00 AM, Sept. 15th and 16th
Event Details
From 6:00 PM - 8:00 PM, local time on Saturday, September 15th, gain +100% Royale EXP for defeating enemy players
From 6:00 PM - 8:00 PM, local time on Sunday, September 16th, gain +100% Royale EXP earned by the amount of time you survive in Mushking Royale