Please do not send inquiries to the Forum Moderators and Community Manager Cuddles regarding forum name changes. Exceptions are only made if the forum name violates the CoC. Thank you for understanding.
Block teleportation people.
WifuPillo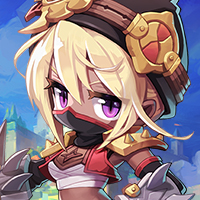 Maplestory 2 Rep: 1,205
Posts: 75
Member
there's some weird times where if you get on a block(from the block skill) you will get teleported out of the circle and die from the storm.
and one way that it always works is if you spawn a block on a wall, those thine walls from the buildings. If you spawn a block on those walls and you get on it it will always teleport you. I don't know if that's how its supposed to work but just wanted to let you guys know about it just in case you guys did not know about it.