Please do not send inquiries to the Forum Moderators and Community Manager Cuddles regarding forum name changes. Exceptions are only made if the forum name violates the CoC. Thank you for understanding.
Fluffernut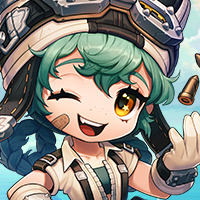 Maplestory 2 Rep: 2,255
Posts: 82
Member
I'm not really sure if i should contact support about this, or just wait it out :O

During the Pax twitch event, I won the ducky balloon mount, and they said they would be messaging everyone on twitch within 5 days.
I haven't gotten messaged yet and I just want to make sure I didn't do anything wrong or whatnot >.<
My twitch name was fluffans!
This discussion has been closed.