Please do not send inquiries to the Forum Moderators and Community Manager Cuddles regarding forum name changes. Exceptions are only made if the forum name violates the CoC. Thank you for understanding.
Constant D/C + Error 10053
Teaos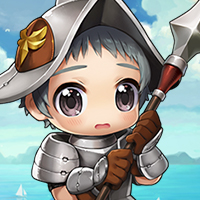 Maplestory 2 Rep: 510
Posts: 4
Member
Server: OCE

I recently switched to Optus NBN and have been unable to play since then due to constant disconnections. The internet itself is fine with no interruptions to service and everything else loads fast. Only issue is when I play MS2 it keeps kicking me out ever 30s or so and sometimes gives me the error 10053. My ping in game is between 30-50 and there is no lag. I have tried playing on different computers and they all have the same result. After testing, the disconnects happen simultaneously on all devices logged into Maplestory 2. If I use a VPN, then the issue is resolved. I was wandering if anyone had any idea how to fix this issue without use of VPN?