Mirta's Creations (Novice Quality)
mirta000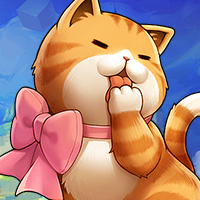 MapleStory 2 Rep: 8,275
Posts: 512
Member
Hello! I'm fairly new to UGC, but I found it a lot of fun. I'll probably be tossing 10$ or so a month just to be able to wear my own creations. I put my stuff on the store, just in case, even though I realize that my quality is not that of professionals and commission takers. Over time, I'll likely start putting out my oldest UGC as free templates, for now I would like to keep the ownership of them though, as it is the first thing I've done custom wise in any game.
The first thing I've ever done was just a pair of ripped black jeans, that I in my excitement misspelled. he quality seems a bit murky, but totally wearable. Ran around in them for a day lol
template:
The second thing I tried was making something akin to a princess dress. I wanted something girly and this is the first time I've battled Maplestory 2's line contorting. I really want to add a corset as the star of the show and it was the hardest thing I've ever done. Took me probably 5 hours to finish the outfit and I'm still not fully happy with it. One thing that I've found out though, that if you take pictures of real life jewelry and downsize it enough to fit onto a Maplestory 2 template, no editing is needed. So hurray to free bling blings!
I also tried to do a pink undershirt that would not quite look like my skin tone, in order to be able to wear this creation if I change my skin tone too, but that too proved to be a real challenge, without messing up the jewelry, getting it blended into the undershirt, or wearing something so dark that it really stands out. Whole process depicted below:
(The last one looks better in game than in the UGC preview. As the neutral (not the T-pose) in preview really contorts the corset, however in game your character moves more both ways and it is less noticeable)
Last item for August (got to remind myself to stick to that 1000 merrets a month on UGC
) is a simple polka dot dress. I felt like a needed one lol.